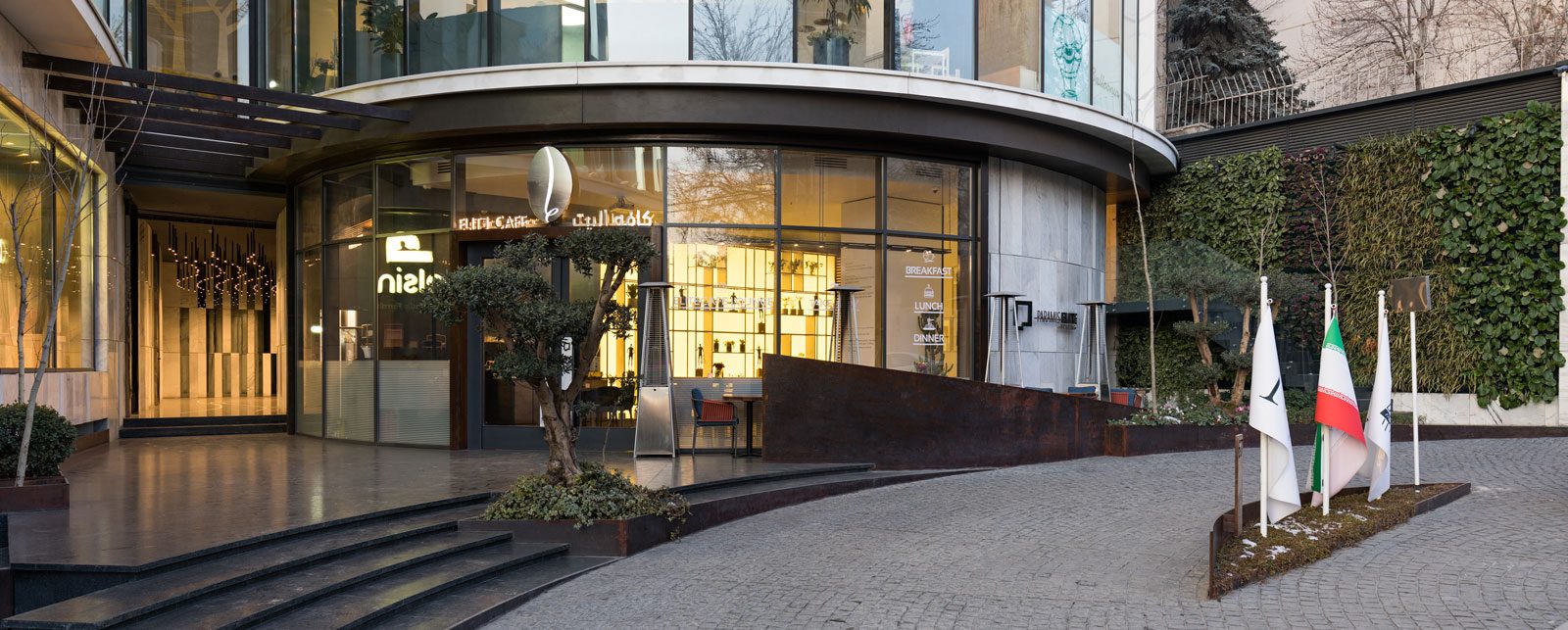 Client : Paramis Park
Location : Elahieh , Tehran, Iran
Function : Cafe
Completed : 2020
Roles : Interior Design and Construction
We decided to create a quiet and minimal space for friendly social interactions and business meetings due to the location of the Café on the crowded Maryam Street in the Freshteh neighborhood where there are many office buildings. The elite cafe also provides services to the Paramis Complex and does it in the best way.
The café's detached, elegant and transparent space separates cafe users from the crowdedness of Fereshteh Street.
The main living space of the lounge located in a white loop with a high ceiling. This area separated by a blue navy box from the kitchen zone.
The main lighting element of the cafe is an illuminating box within the wooden counter.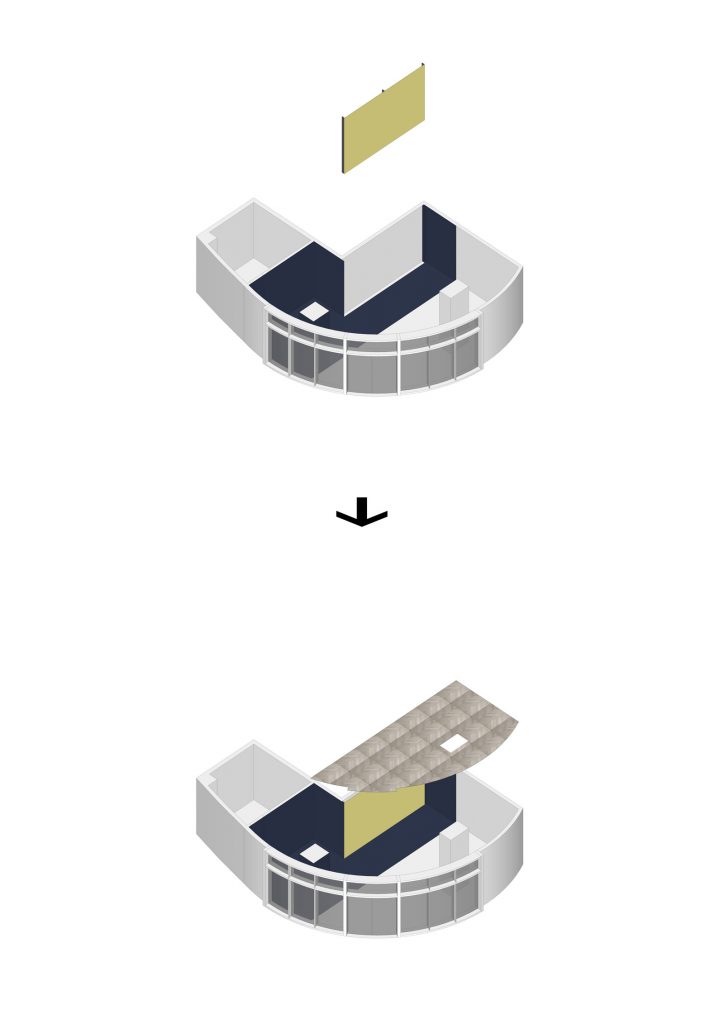 The wooden box consists of shelves to accommodate plants and sculptures to create a cozy space. Further, it presents an attractive view from the street.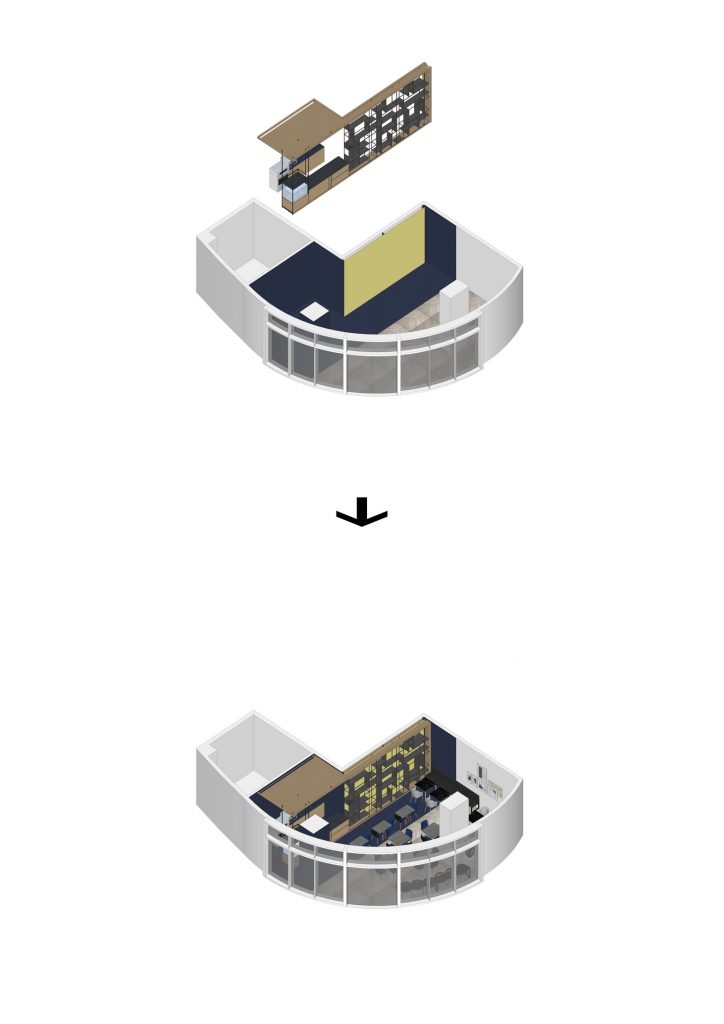 The designed sculptures tell a story of seven episodes. This story is written in the form of a poem on the wall.