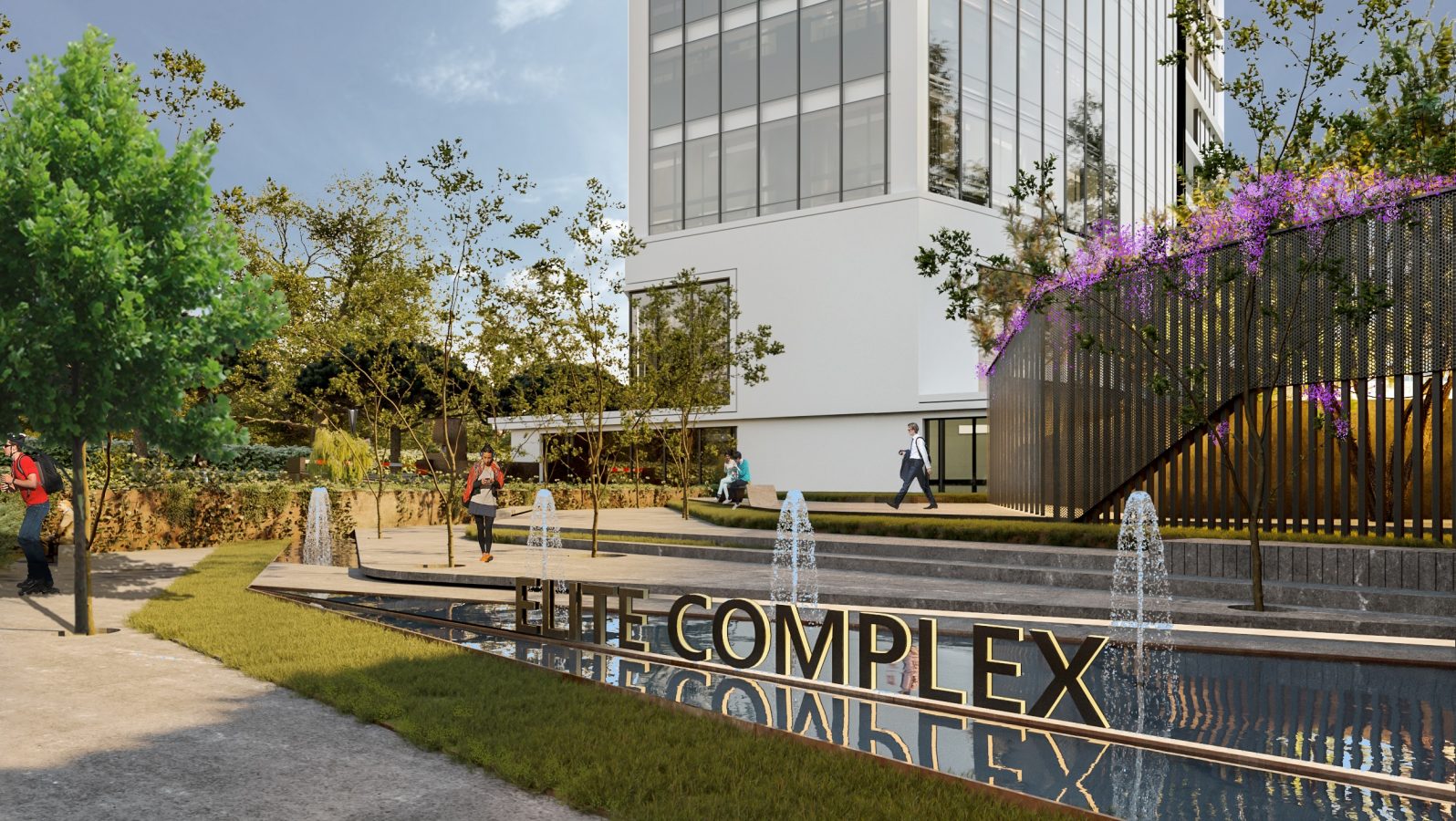 Client : Paramis Park
Location : Farmaniye, Tehran, Iran
Function : Business Club & Outdoor Landscape
Roles : Design
Underconstruction : 2020 Onwards
The Farmanieh Business Club, business lounge, and meeting space offer businesses more than just flexibility and cost-effectiveness. The business club fills a gap in the market to provide a smarter and flexible alternative to working out of co-working spaces or serviced offices and meetings in hotel lobbies or coffee shops. In a changing business landscape, a dedicated space is no longer needed with all the associated costs and frustrations. The Farmanieh Club has the benefits of on-demand office space: flexibility, freedom from having to deal with property owners, cleaners, utilities, etc. These benefits, combined with much lower running costs, have improved a business cash flow and mean that more of their time can now be spent focusing on their core business.
The Farmanieh Business Club creates the most effective business platform for CEOs and Seniors Executives to share experiences, explore opportunities, and grow business locally and internationally. They might come in from the regions and need a space for a board meeting or offsite strategy day or want a neutral space where they can meet clients, consultants, investors, or suppliers based in Tehran.
The Farmanieh Club offers members everything they need to run their business in north Tehran without the costs typically associated with prime offices: flexible meeting areas, hot desks, dedicated desks and a range of meeting rooms, presentation rooms as well as the usual range of business services such as couriers, printing, and copying provided by a great front of house team. The club can also act as a virtual office, offering both prestigious north Tehran addresses and taking care of incoming mail.
The Club uniquely combines the benefits of an exclusive lifestyle with those of a business club, making it possible for executives to share experiences, discover opportunities, cement new collaborations and enjoy the luxurious lifestyle and the personal ambiance of the exclusive network of like-minded parties.
This space is located on the two upper floors of the Farmanieh building. Here we face a multipurpose space, without specific ownership, that welcomes a set of members with fluid activities. Depending on the type and duration of members' stay, they enjoy meeting offices, temporary accommodation, recreational, sports, and leisure facilities.
This Farmanieh Business Club is actually an interior design project in which four separate units on each floor combined and connected. The lower floor is dedicated to offices, individual and group meeting rooms, and the upper floor is dedicated to the roof garden and recreational and sports facilities. In the interior design, we try to provide the audience with an exciting, modern, and unique office space. Hence, an integrated and intertwined space is designed in which the ceiling, floor, and walls form an interconnected shell. This shell is single material and monochrome. The club's investors are permanent members of the complex, so a number of fixed meeting rooms and several flexible group meeting rooms were designed that could be enlarged and reduced by moving their partition walls.