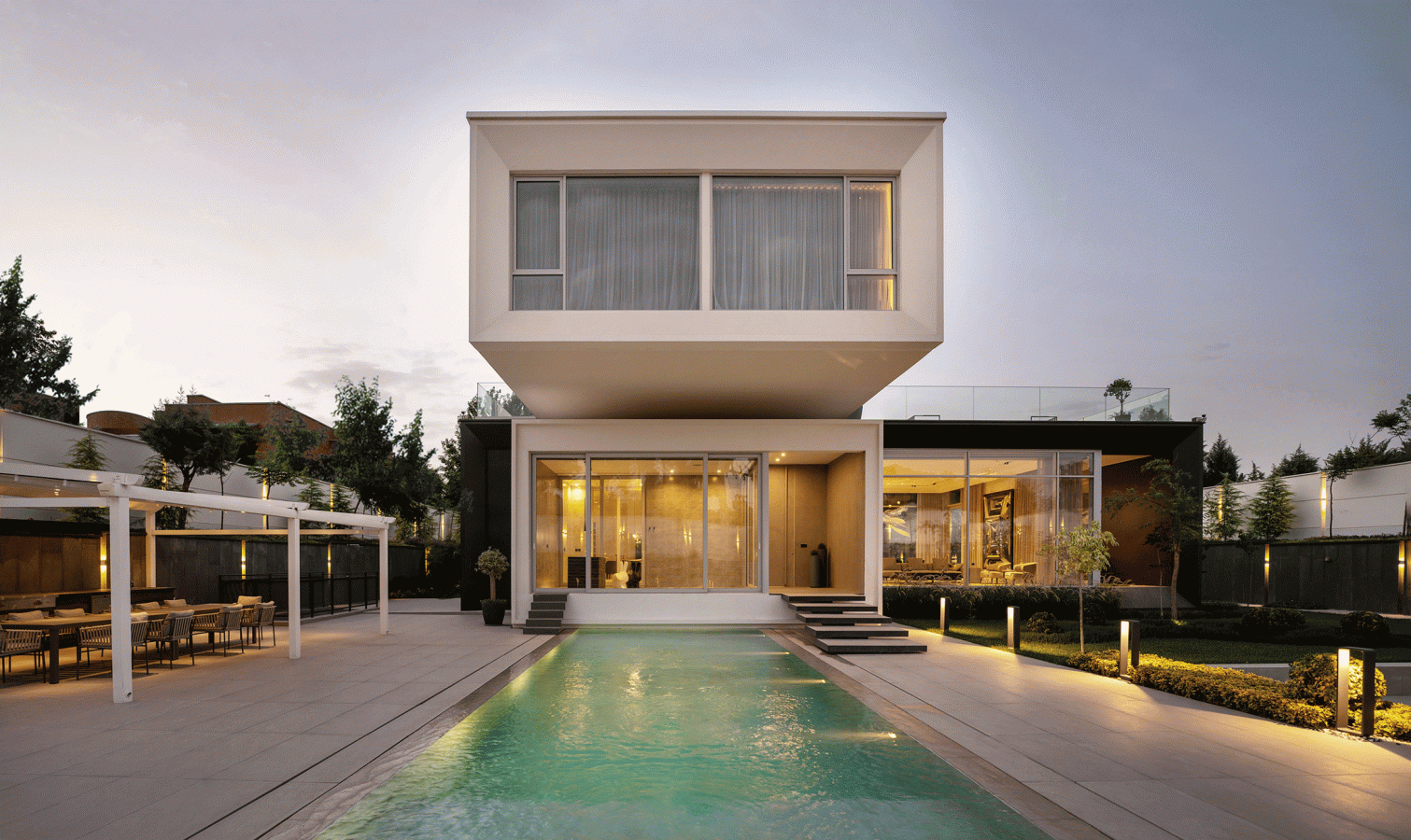 Villa No.2 – Zibadasht
RolesTypeYear
Client : Dr Khojasteh
Location : ZibaDasht, MohammadShahr, Karaj, Iran
Function : Villa
Completed : 2022
Roles : Design
In one of the alleys of Zibadasht town, you will come across light and bright house designed and built by Cedrus Architecture Studio for a young couple and their child to spend their holidays and have fun. [Villa No. 2 -Zibadasht] is a recreational villa with 540 square meters of floor area on 2150 square meters of land. The ground floor includes a TV room, a living room, a dining room, a guest room, a kitchen, and service areas; The first floor embraces spaces such as a private sitting area, a kitchenette, and four master bedrooms.
Design Goals and Ideas
The idea of [Villa No. 2 – Zibadasht] started from playing with two simple cubes to establish a maximum indoor-outdoor connection while creating a specific spatial separation in various activities. First, considering the context condition, two solid cubes were located in the last third of the land. Then, we tried to form in-between spaces by pushing and rotating the upper cube, which stands as the best answer to the defined activities. After that, the surface of cubes partially evolved transparent following the interaction with the open and semi-open spaces, so the building boundary became as blurry as possible. The main element of vertical circulation is in the middle of the house, which is full of natural light during the day and emits soft light to its surrounding spaces during nights with artificial lighting.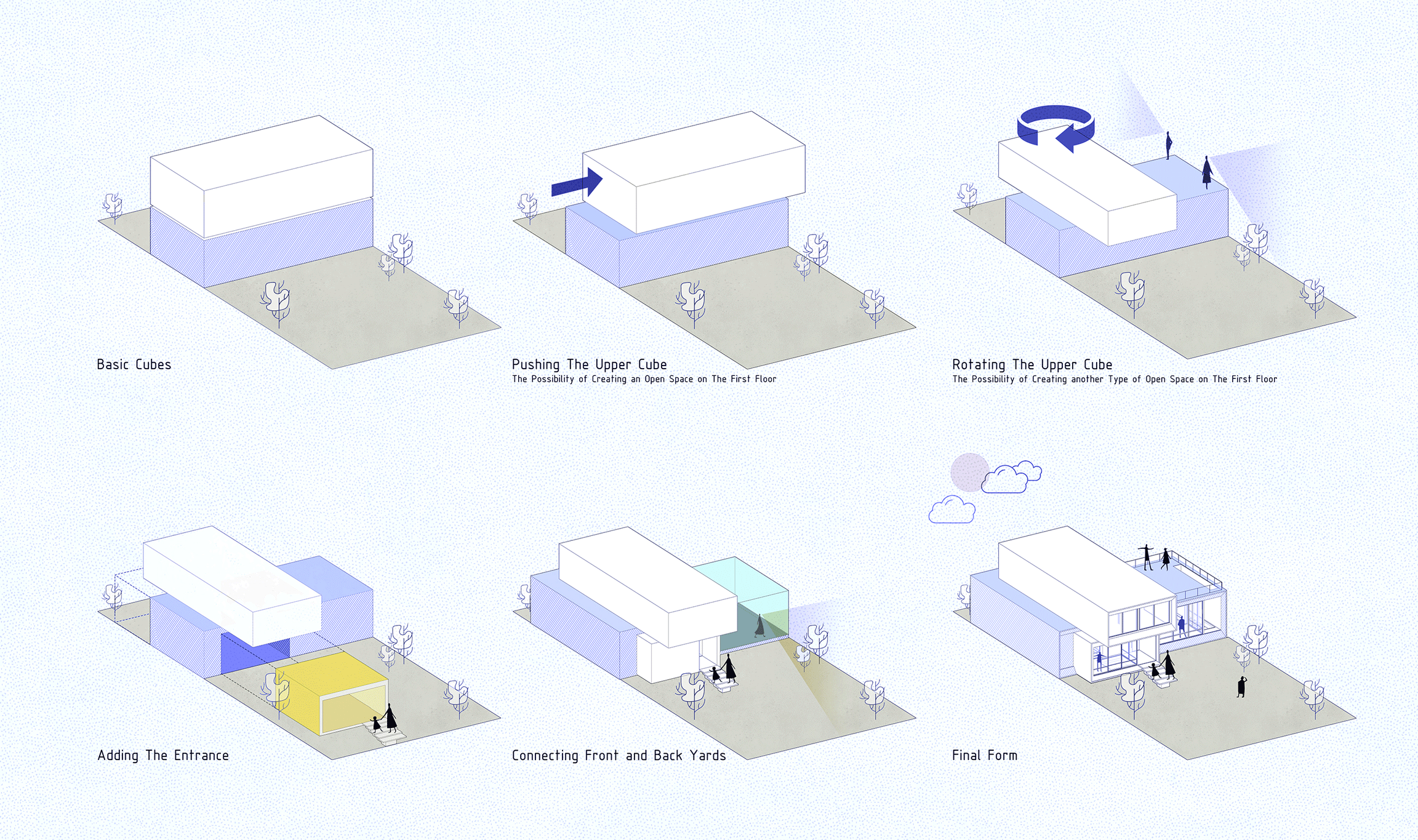 The interior and exterior living spaces define in connection with a diverse landscape. The house opens to two separate courtyards, which, along with the two terraces on the first floor, form the landscape spaces of the villa. The swimming pool and the console above it have also become the focal point of the building. Considering the nature of the villa and the client's interest in recreation and entertainment, Villa No. 2 is a flexible house that can be opened to enjoy the greenery and views and yet be closed to create a more private and family environment.
The landscape design has also had a significant impact on the success of the project. The fresh and green spaces completed the minimal palette of the building and softened the facade to a certain extent. The continuous connection of diverse landscape spaces shows a variety of spatial experiences. Wandering in [Villa No. 2 – Zibadasht], in the presence of plants, the birdsong, the sound of water, and its coolness, evokes different feelings and senses, also provides a pleasant experience for its residents.