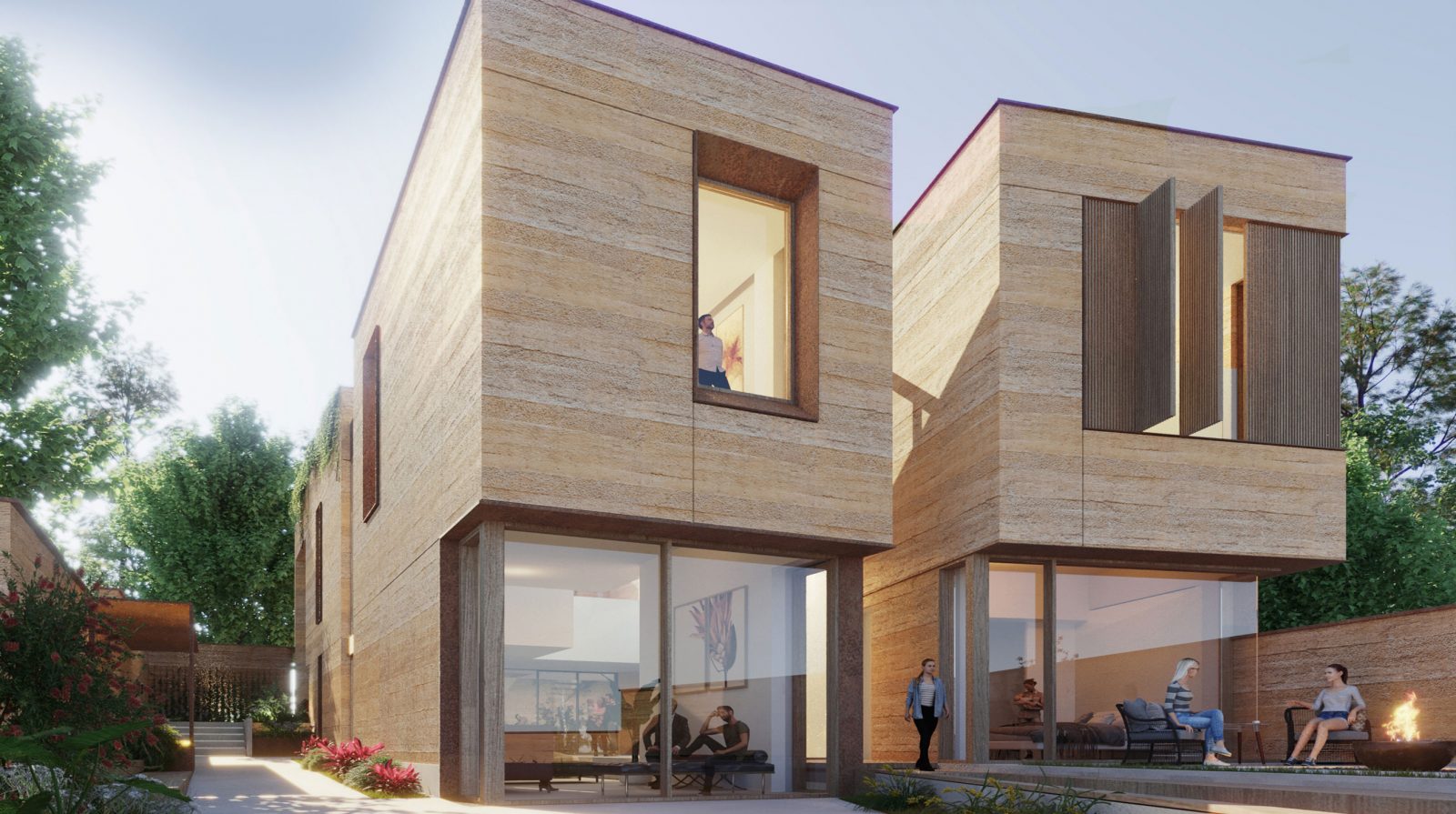 Client : Dr Jafari
Location : Kilan, Damavand, Tehran, Iran
Function : Residential
Underconstruction : 2021 0nwards
Roles : Design & Construction
When we live in a city like Tehran, with a population of around 9.5 million, we belong to a large metropolitan area. Simultaneously, we need a sense of belonging to a cozy, peaceful, and independent place called home. The experience dose of coziness and freedom in the usual houses in Tehran is so slight that it often leads people to build settlements in more natural environments around Tehran.
Despite the project location on the slopes of Alborz and the Damavand mount, there is practically no view of the surrounding mountain scenery. The sky is the first and most unique natural element in the eyes of any visitor from Tehran. Therefore, the idea of drawing in and framing the sky originated. The form and space in this house were formed by looking inside. Then a building sprouted, and it was called Rost. In Farsi, Rost means to grow from the ground.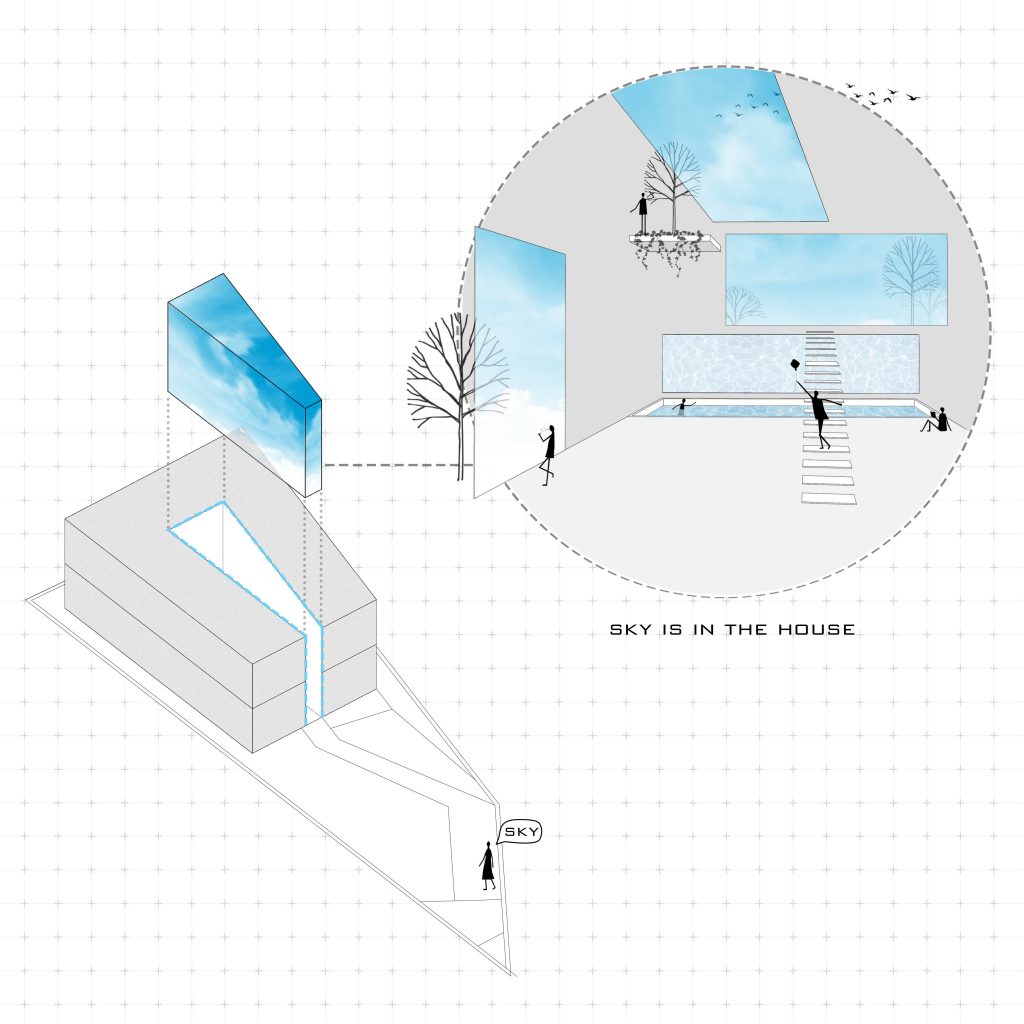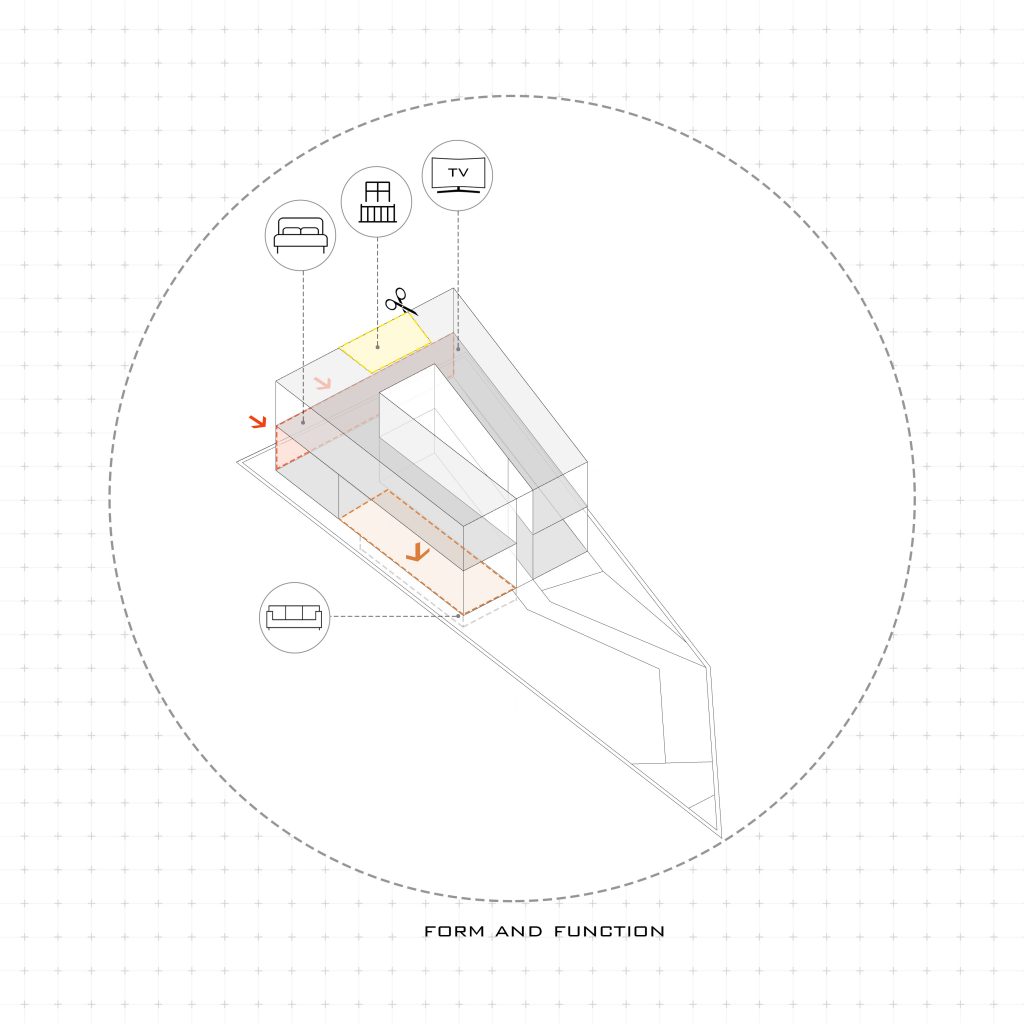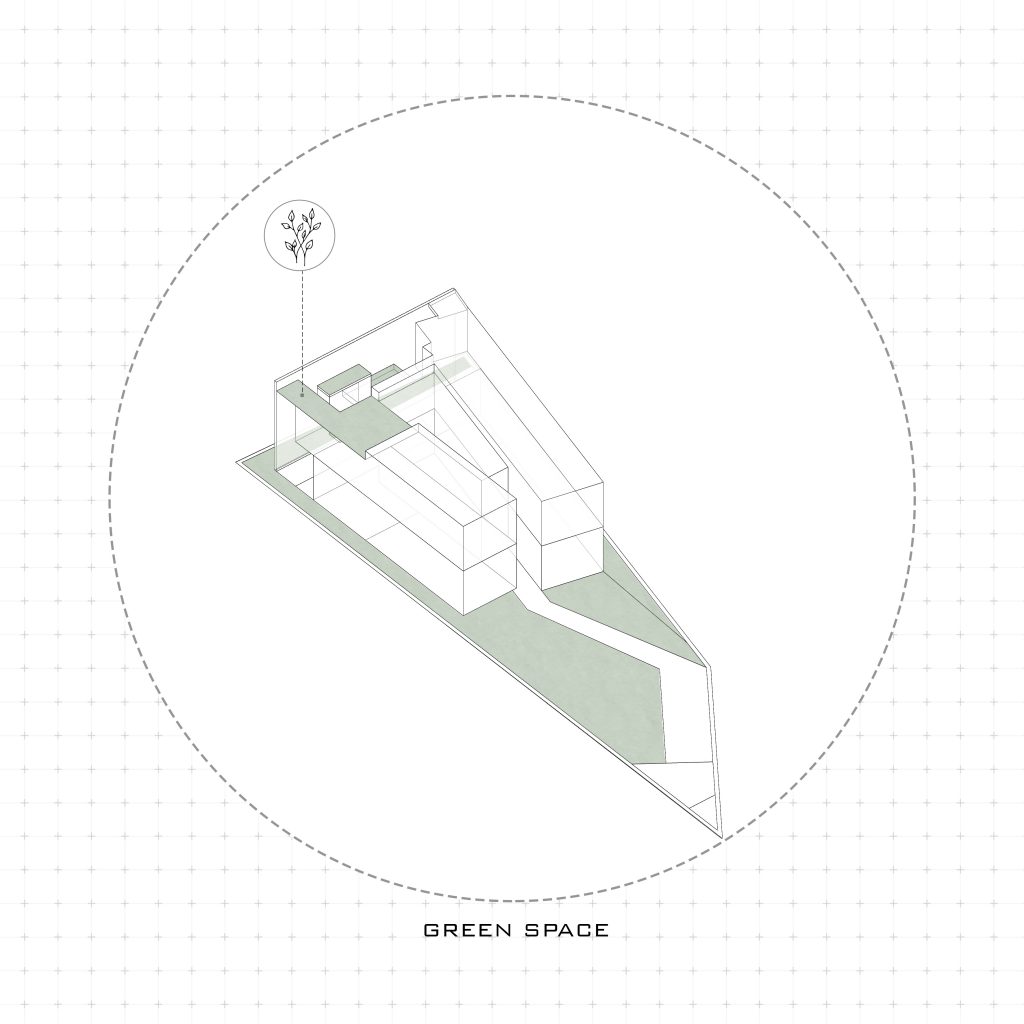 Rost Villa is somewhere between light and shadow, sound and silence, interaction and independence. This house defines as a transition from outdoor to indoor and public to private space. Rost Villa is a place that combines the brightness of the blue sky with the silence of an intimate corner.
Our goal is to embrace both diversity and simplicity. A house that arouses the audience's curiosity and makes them discover a series of intimate and unexpected spaces.
The perimeter lines of the building have been formed according to the land geometry and climatic factors. The Rost house is characterized by two courtyards, two terraces, and a central skylight that associate with different functions. Functions are kitchen, private living rooms, reception hall, master bedrooms, swimming pool, Jacuzzi, bathrooms, etc.
The results of our studies, ideation, and design proposal presented a house whose interior has a constant connection with diverse exterior spaces. The outdoors is an intimate and safe environment where every family member can have privacy and independence.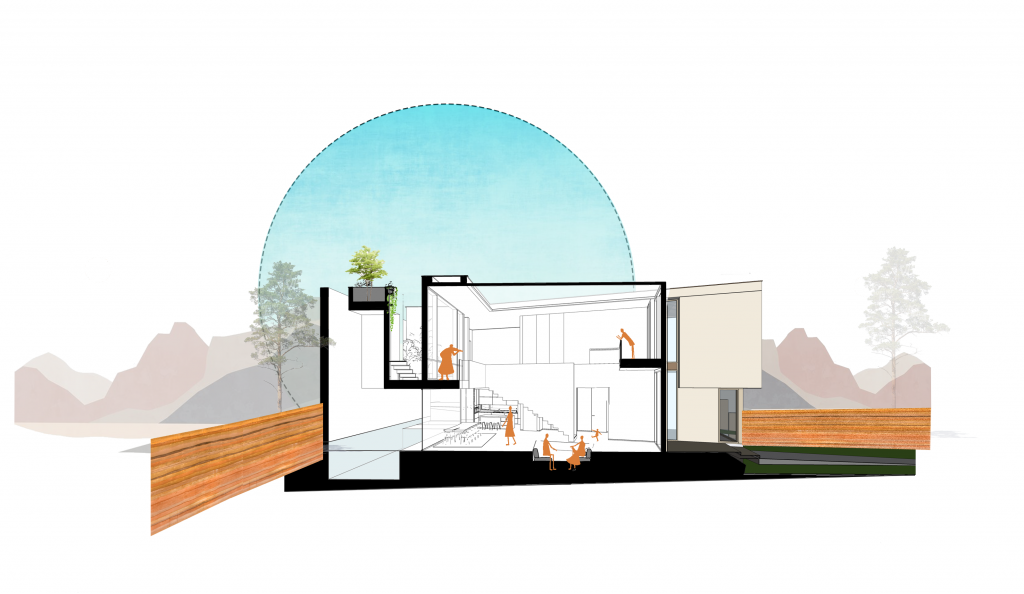 The value and diversity of our design are more based on the typology of space and light than on the variety and significance of materials. For this purpose, a single material called rammed earth has been used. Rammed-earth is a simple and inexpensive method that works well with other architectural decisions. The colorful soil of Kilan is an available material, which with its high heat capacity is a natural barrier against the cold winds of the region. It is also a beautiful and meaningful interpretation of growing from the heart of the earth.
Rammed earth is not an innovative way of construction, but an old method throughout human architecture history. Mud walls using modern construction methods are now re-emerging as an economical and sustainable solution with a small ecological footprint.